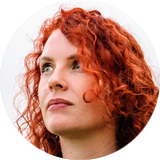 Joanne Coates
Joanne Coates is a working class visual artist working with the medium of photography. She lives and works across the North East of England.  Her work explores rurality, hidden histories, and inequalities relating to low income through photography, installations, and audio. She uses photography to question stories around power, identity, wealth, and poverty.
Abstract title:
Re-imaging the rural - An agricultural labourer, an artist, an agenda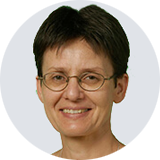 Dr. Erika Nagy
Erika Nagy is senior research fellow at the Centre for Economic and Regional Studies, Hungarian Academy of Sciences. Her research covers economic and political geography with a spatial focus on CEE (urban restructuring; rural marginalities; state restructuring), Europe (peripheralization; border studies) and global flows (retail; food GPNs).
Abstract title:
Spaces of permanent crisis or the lands of opportunities? The changing geographies of rural spaces in the eastern periphery of Europe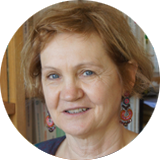 Nathaly Joly
Nathalie Joly is professor of sociology at Agrosup Dijon and a member of the Institut Agro. She specialises in the dynamics of rural transformation and the farming profession, standards and public action. She was one of the authors of a nationwide petition published in 2022, in which a group of professors and students called for a conference on education under the authority of the Ministry of Agriculture. The aim is to work together to redefine education priorities directly linked to the ecological transition.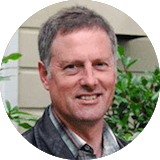 Hugh Campbell
Hugh Campbell is Professor of Sociology, Gender Studies and Criminology, School of Social Sciences, University of Otago. He was appointed Chair in Sociology at the University of Otago, New Zealand in 2010. For the ten years prior to that he was the Director of the Centre for the Study of Agriculture, Food and Environment (CSAFE) at the University of Otago and programme leader of four major research programmes into the elaboration of alternative farming practices and food systems. He teaches sociology, politics of food, agricultural innovation and environmental sociology.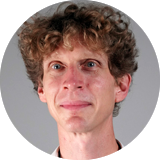 Philippe Boudes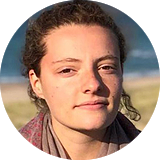 Line Rondard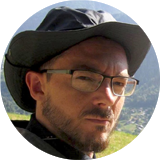 Cyprien Tasset
Philippe Boudes Line Rondard et Cyprien Tasset are the main contributors of the research on students' view on transition in French school of agriculture. Philippe Boudes is associate professor at l'Institu Agro Rennes Angers and his work focus on environmental and rural sociology with an interdisciplinary approach; Line Rondard is currently studying agronomy at l'Institut Agro; Cyrpien Tasset is associate professor at VetagroSup, Clermont Ferrand, and his work focus on collapsology dynamics and science and technology studies.
Abstract title:
Rethinking teaching in times of crisis: students and professors commitments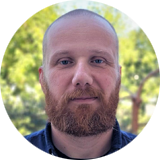 Jakub Stachowski
Jakub Stachowski is a postdoctoral researcher at the Department of Sociology and Political Science at Norwegian University of Science and Technology in Trondheim, Norway. His research interests include a broadly defined relationship between mobility and rural communities. 
Abstract title:
International migration and rural communities: continuity, change and future prospects